Quarashi Metal Box Set
In 2005, Quarashi released a hand-made metal box set in very limited quantity. The box set included two albums, the Iceland releases of "Jinx" and "Guerilla Disco", a bonus DVD containing all of their music videos from "Guerilla Disco", and autographed photos of the group members. Also included with the set, was a biography booklet, containing the same biography that is on the DVD.

I came across one of these boxes recently, and was able to get it. I thought I would take pictures, scan, rip discs, etc. to give everyone the pleasure of enjoying this rare box set.


The DVD that is contained in the box set includes all of the music videos from Guerilla Disco. I have re-uploaded these videos and they are now, once again, available for download. The links had been dead for over a year, but the links are now active again!
I have also uploaded the intro to the DVD to
Youtube
, so that you all can have a taste of what it's like to watch this DVD.
Click here
to watch the DVD intro.
-----------

The DVD contained in the box set also has a biography on it. Here are some screen caps from the DVD:
In the main menu of the DVD, pictured below, the intro clip is played in the top right hand corner of the screen. This intro clip can be viewed here:
http://www.youtube.com/watch?v=UltJZ6YI_Vg
Also included in the box set, is a sampler disc, containing hits from "Jinx" and Guerilla Disco".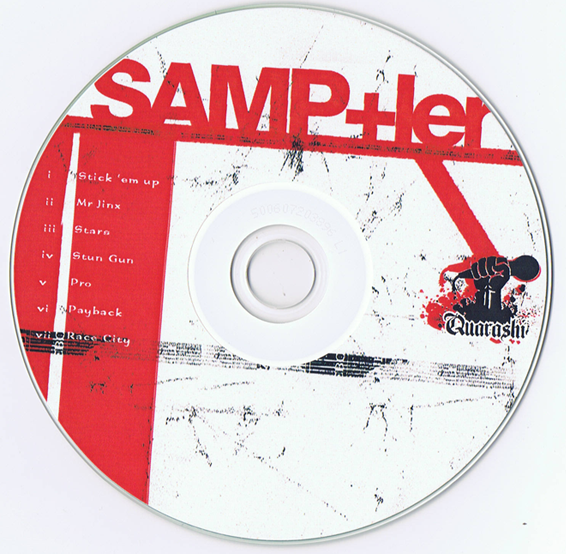 That's all for now. If you have anything else from the box set you would like to see, please send a request to Adema1226@gmail.com